Nov. 13 2003

"I want you to know that you have made me very happy, and may God bless you for that." The line comes from an acceptance note sent by Hamilton Naki from Langa in South Africa to the Black S/Heroes Award (BSA), which honoured him during the recent annual general meeting of BTWSC, a pan-London voluntary organisation that develops potential through use of the creative arts.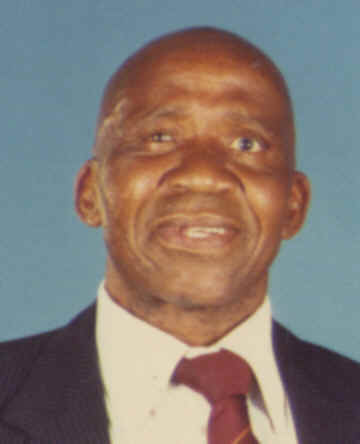 Naki, the sole recipient of BSA 2003, was highlighted for services to medicine in the ceremony held in Conway Hall, central London. While most people associate white South African Dr Christiaan Barnard with the first successful human heart transplant which took place in Cape Town's Groote Schuur Hospital in 1967, very few realise that a black man without any formal medical training was an integral part of the team which conducted the ground-breaking operation.
That person was Naki. Hired initially as a gardener, he soon proved his prowess as a natural surgeon by performing laboratory experiments on animals. Naki went on to teach white doctors and medical students, a very unusual occurrence in the apartheid days, where a black doctor could not treat a white patient. However, because of the apartheid system, his role in was censored. It was only towards the end of his life that Barnard revealed Naki's role, saying, "He probably had more technical skill than I had."
Despite his achievements, Naki lives on the pension of a gardener. "When I read about Mr Naki and the fact that not only had recognition been withheld from this inspirational figure, but also that he was living on a gardener's pension, I decided to do something more than commiserate," says Ms Serwah, BTWSC co-ordinator and co-founder of the BSA. "This is why we are publicly recognising Mr. Naki and also fund-raising for his monetary award."
South African acting deputy high commissioner to the UK Sisa Ncwana received the award and a cheque for the £1,000 pledged on behalf of Naki.
"Thank you BTWSC for inviting to me to participate in this great evening where we are honoured with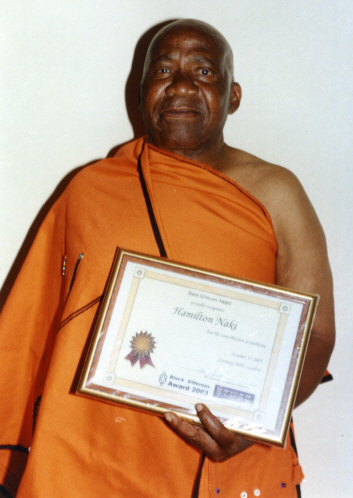 the award of our home-boy Hamiton Naki, a man who participated in the great history-making event when South Africa proved itself to be in the fore of those who are working to see to it that people's lives are elongated," said Ncwana.
"It was a great feat indeed and we will remember him for his humility. And it is with the same humility that I today receive this award - not for the South African High Commission in London, but for the people of South Africa as a whole."
During a talks section chaired by community activist and journalist Marc Wadsworth, guest speaker KB Asante, former Ghanaian High Commissioner to the UK, said: "What the disadvantaged of society need above all else is restoration of self-confidence and hope. It is therefore right that BTWSC, which inspires individuals to develop their potential, should on its first annual general meeting highlight the exploits of an unsung hero. 78 year old Hamilton Naki had no formal medical training. Yet, he played a leading role in the first successful human heart transplant. But apartheid South Africa did not give him any recognition because that would be contrary to the stereotyped disparaging character imposed on African people.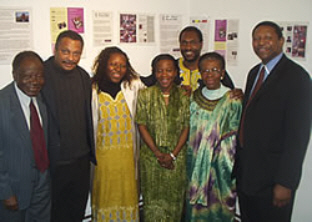 L-R: Asante, Wadsworth, Cllr Nana Asante-Twumasi, Ms Serwah, Kwaku, Mrs Matilda Asante, Ncwana
"In honouring Mr. Naki, BTWSC is reminding all black people that they have a history in which great black men and women played heroic roles, and of which they should be proud. Their history is not that of meaningless gyrations of the human torso as one former Oxford professor would have us believe. We have men and women from whom we can take inspiration and rise to great heights. It is necessary that, as we take pride in the achievements of our sung or unsung black people, we should inspired by their vision to attain heights of self-confidence and creativity."
Naki ended his acceptance note thus: "We, the people of South Africa, will never forget the day when we saw the moon, the sun and the stars all at the same time. That is the day Nelson Mandela was released from prison in 1990. If it weren't for him, maybe I wouldn't be receiving this award today. Because of that, I dedicate this award to him and all other freedom fighters around Africa. Forward with black s/heroes! I thank you!"
NOTES
BSA aims to be an annual event. Members of the public can nominate unsung contemporary men and women of African descent on the continent or the diaspora, who deserve recognition for acts that are an inspiration to mankind.
Nominations for BSA 2004 should be emailed to btwsc@hotmail.com to arrive by Aug. 30 2004. BSA is administered by BTWSC. It is still open to donations for Hamilton Naki. All donations received will be passed on to Mr Naki. £1000 has so far been raised
The BTWSC name stems from the initials of the organisation's

first project, a writing competition called 'Beyond The Will Smith Challenge', which encouraged young people to write poems, songs and articles with a positive theme. BTWSC is a pan-London voluntary organisation that develops the potential of individuals through the creative arts (check www.btwsc.com for more information). Its current programmes include free music business courses for unemployed adults, and young people.